Gwyndolin Costume
My 2016 Halloween costume. I made the mask, and Maria made the dress! Almost everything was handmade except for one layer of the skirt, the white wig, and one of the necklaces we got from a super fancy thrift store.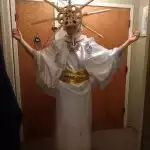 The mask was made from gym mat foam covered in Warbla.
Maria modified a pattern for a woman's shirt with a yoke (McCall's M7095 pattern). As for the dress and cape, she just winged it. The belt was from woven gold ribbons.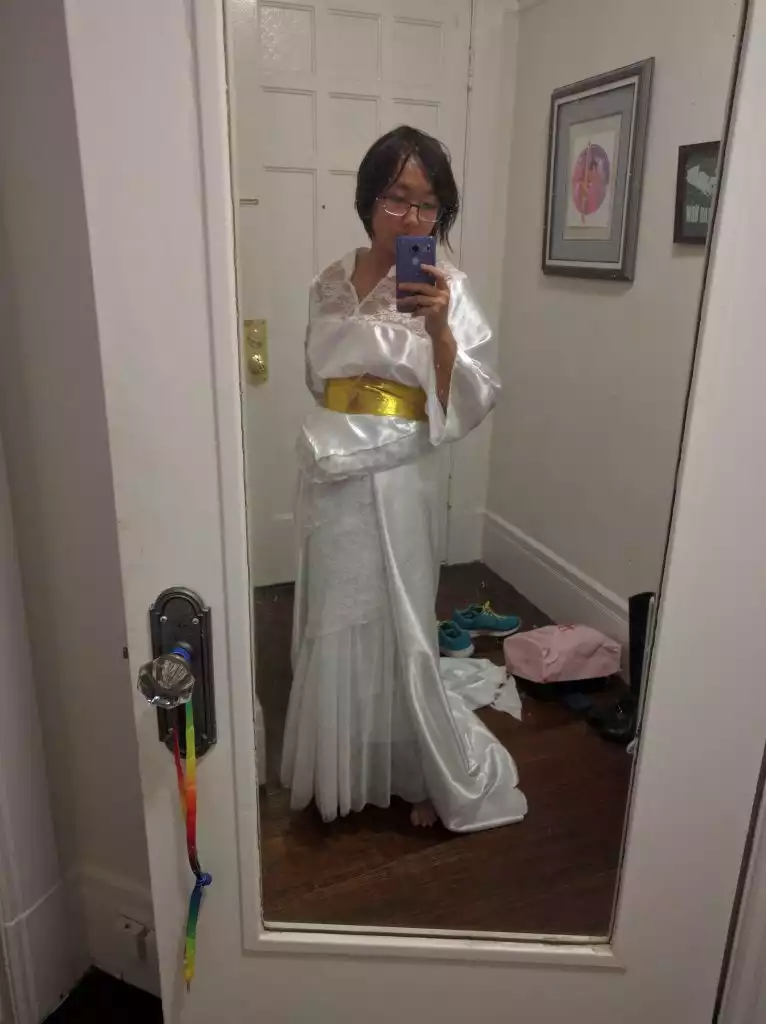 She also made these "wings" that hung off the back